Rondo alla Cypria Wedding Music Wedding musicians Cyprus Saxophone wedding Music Cyprus,Wedding Music Bands Wedding Jazz Bands Cyprus, Wedding Pianist Cyprus Harp Wedding musicians String Quartet Cyprus,wedding Music reception Rondo alla Cypria Wedding Music Wedding musicians Cyprus, ayia napa,paphos,Limassol,Saxophone wedding Music Cyprus,Wedding Music Bands Wedding Jazz Bands Cyprus, Wedding Pianist Cyprus Harp Wedding musicians String Quartet Cyprus,wedding Music reception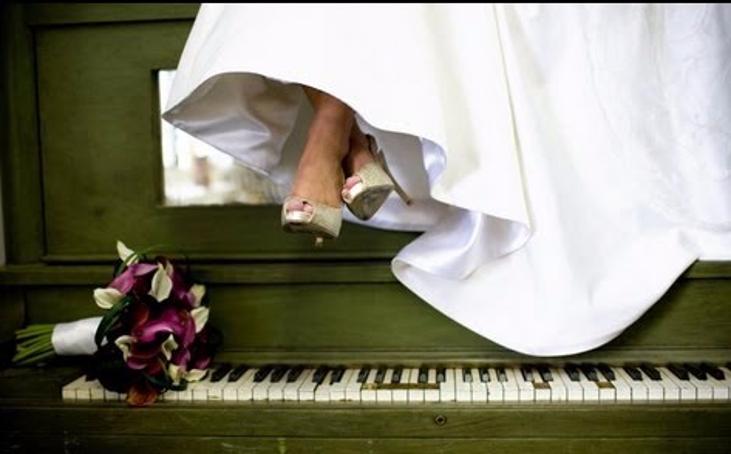 Rondo alla Cypria Wedding Music Bands
...is a group of experienced musicians who have all played in professional orchestras in Europe and Cyprus and performed at remarkable and known venues, including Nissi Beach Resort, Grecian Bay Hotel, Capo Bay Hotel, Adams Beach Hotel, Grecian Sands Hotel, Grecian Park Hotel, Grecian Bay Hotel, St.Raphael Resort , Olympic Lagoon Resort, Sunrise Beach Hotel, Napa Plaza Hotel, Four Seasons Hotel, The Royal Apollonia, Le Meridien, Elias Beach Hotel, The Annabelle, Almyra Hotel, Anassa Hotel, Ayii Anargyri Spa Hotel, Antara Palace, Hilton Park, Hilton Central Presidential Palace ..
We provide an energetic element to special events,with a wide range of performance exposure and a great variety of repertoire from Classical & Jazz to Pop & Rock/Indie, Neapolitan Tangos to Broadway & Film-music and of course favorite tunes from Greece and Cyprus
Express your own personal style through music. Unsure of exactly what you would prefer for reception or dinner music?
Let us assist you! We are pleased to act as a wedding consultant, assisting you in choosing the performance ensemble and music selections best suited to your liking, a unique expression of your individual personalities.
Our Bands come in a variety of different formats with
Violins, Violas, Cellos, Piano, Saxophone, Harp, Flute, Guitar, Percussion, Bouzouki, Accordion, Lute, Singing.
Saxophone for you wedding Music,Best Wedding Bands in cyprus,ayia napa,paphos,Limassol,Jazz Band for Events by Rondo alla Cypria Wedding Music Bands,
Rondo alla Cypria Wedding Music Wedding musicians Cyprus, Saxophone wedding Music Cyprus,Wedding Music Bands Wedding Jazz Bands Cyprus, Wedding Pianist Cyprus Harp Wedding musicians String Quartet Cyprus,wedding Music reception
Rondo alla Cypria Wedding Music Wedding musicians Cyprus, ayia napa,paphos,Limassol,Saxophone wedding Music Cyprus,Wedding Music Bands Wedding Jazz Bands Cyprus, Wedding Pianist Cyprus Harp Wedding musicians String Quartet Cyprus,wedding Music reception,Rondo alla Cypria Wedding Music Wedding musicians Cyprus, Saxophone wedding Music Cyprus,Wedding Music Bands Wedding Jazz Bands Cyprus, Wedding Pianist Cyprus Harp Wedding musicians String Quartet Cyprus,wedding Music reception,Rondo alla Cypria Wedding Music Wedding musicians Cyprus, Saxophone wedding Music Cyprus,Wedding Music Bands Wedding Jazz Bands Cyprus, Wedding Pianist Cyprus Harp Wedding musicians String Quartet Cyprus,wedding Music reception, Rondo alla Cypria Wedding Music Wedding musicians Cyprus, Saxophone wedding Music Cyprus,Wedding Music Bands Wedding Jazz Bands Cyprus, Wedding Pianist Cyprus Harp Wedding musicians String Quartet Cyprus,wedding Music reception,Rondo alla Cypria Wedding Music Wedding musicians Cyprus, Saxophone wedding Music Cyprus,Wedding Music Bands Wedding Jazz Bands Cyprus, Wedding Pianist Cyprus Harp Wedding musicians String Quartet Cyprus,wedding Music reception
Rondo alla Cypria Wedding Music,ayia napa,paphos,Limassol,Wedding musicians Cyprus, Saxophone wedding Music Cyprus,Wedding Music Bands,Wedding Jazz Bands Cyprus, Wedding Pianist Cyprus Harp Wedding musicians, String Quartet Cyprus,wedding Music reception
Rondo alla Cypria Wedding Music Wedding musicians Cyprus, Saxophone wedding Music Cyprus,Wedding Music Bands Wedding Jazz Bands Cyprus,ayia napa,paphos,Limassol ,Wedding Pianist Cyprus Harp Wedding musicians String Quartet Cyprus,wedding Music reception